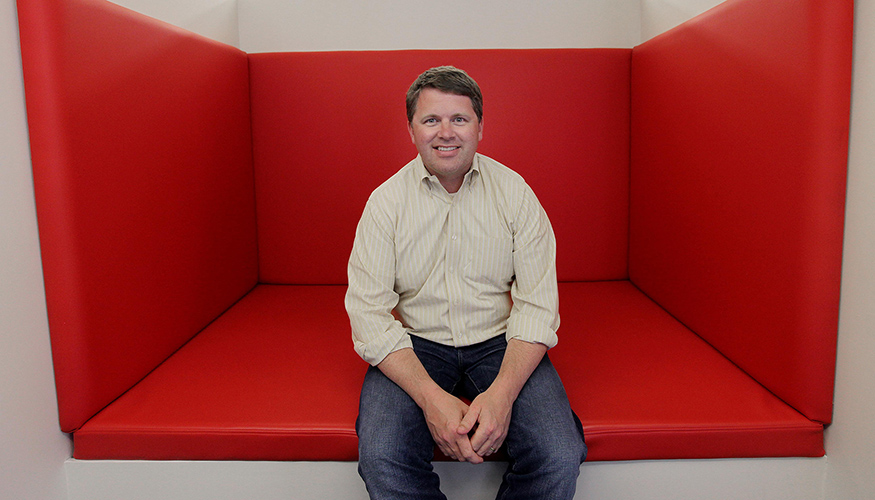 ---
Entrepreneur & Innovator
I began my entrepreneurial career taking my grandmother's magazines, clipping articles, stapling them together into my own creation and selling them door-to-door. My career as an eight-year-old media aggregator was short lived, but in high school I joined the early team at one of America's first ISPs (Our class B was 155.212), where I built Web sites.
After creating the first online college application, I skipped college to become Netscape's youngest employee in 1996, where I worked with giants (marca, jimb) who were generous in teaching valuable lessons. I was product manager for our browser, worked on the anti-trust suit, and helped launch mozilla.org.
In 1999, I co-founded Tellme with Mike McCue. What followed were ten years of startup lessons learned, with very talented people. We raised almost a quarter billion in capital, built a profitable business with over $100 million in sales and more than 300 employees, and made speech recognition part of everyday life with customers like American Airlines, FedEx and American Express. We pioneered voice mobile search, 5 years before "Siri." In 2007, Microsoft acquired Tellme for nearly $1 billion.
After two years leading speech recognition strategy, I left Microsoft in 2009, returning to New England to bring home a Silicon Valley spark. I founded Upserve in Providence with a world-class team and the support of First Round Capital, Index, Greylock, Shasta and others. Upserve is the magic ingredient that helps restaurateurs thrive, putting everything they need in a single platform, including point of sale with Breadcrumb POS, actionable analytics through Upserve HQ, and processing with Upserve Payments.
Forbes calls Upserve "One of America's Most Promising Companies." Upserve is the fastest growing tech company in Rhode Island, named over 5 years straight as"Best Places to Work," and the first RI firm ever named to the Forbes 100 list. In July 2017, Upserve announced a strategic partnership and investment from Vista Equity Partners, the #1 ranked tech private equity firm.
Education Reformer
I had an unusual educational path: skipping college to join "start-up U" in Silicon Valley. My parents gave me opportunities at great schools. I was lucky.
Unfortunately most low-income children, especially children of color, lack access to effective schools. America's achievement gap is the greatest civil rights injustice of our generation, and I aim to do something about it.
In 2007, Rhode Island Governor Carcieri appointed me to serve on the Board of Regents, the state's chief education policy-making body. Soon thereafter, working with Mayor Dan McKee, House leadership, CER, DFER, and others, we passed an ambitious expansion of RI's charter school law, ending a ban on such schools. In 2009, we opened Blackstone Valley Prep Mayoral Academy; by 2014 it became the state's highest-performing school in 8th grade math, reversing the achievement gap: low income students of color outperform wealthier peers, proving demographics do not determine a child's destiny.
Working alongside prominent local leaders, I shared the case for education reform. I recruited Teach for America to our state, and I recruited Deborah Gist to become RI's Commissioner of Education, the first change in leadership in 17 years. Our strategic plan to improve education won President Obama's Race to the Top, the largest competitive federal grant win in Rhode Island history ( $75 million, with another $50 million that followed).
In 2010 I completed my term on the Board of Regents, and joined the board of RI Mayoral Academies, where we are scaling up our success to over half a dozen schools serving thousands of kids across the state.
Given the slow pace of policy change, this is a good start. But in the face of the largest Latino-White achievement gap of any state in the nation, Rhode Island has only just begun to address this daunting yet urgent inequity. Each day I find myself overwhelmed by the enormity of the challenge, while at the same time inspired by the opportunity to solve it.
---
---
I'd Like to Learn...
Here are a few things not directly related to my work that I am keen to learn:
How to drive a tractor trailer truck
All skills in which James Bond is proficient (I already know how to dive and fly)
More about computer vision technology for recognizing cars and people
Wearable augmented reality (think glasses to see like the Terminator)
Teaching
Case studies on Tellme were written by both Harvard Business School and the Haas School of Business at Berkeley. I am a guest lecturer each year at Haas and Brown. I also speak at MBA and entrepreneurship classes at MIT Sloan, Stanford Business School, Harvard Business School and Brown University. I always enjoy meeting bright minds, hearing challenging questions and sharing lessons learned in these forums.
---
Family
Rhode Island

Geoff Davis
, my dad, is one of the nation's best attorneys for life sciences.

Gina Macdonald
, my mom, spent her career in financial services.

Spink Davis
, my late grandfather,
inspires my work
on education reform.

Joanna
inspires me to dream big. We have three boys, Ryder, Mac & Oscar
---
Business Endeavors
I pour passion, experience and capital into starting high growth companies. These technology companies share several common traits: world class team, large market opportunity and ability to execute.
In addition to angel investing, Joanna and I are also active in commercial real estate development and acquisitions. A representative recent project is Tupelo Cove, in Bristol, RI.

The magic ingredient for restaurateurs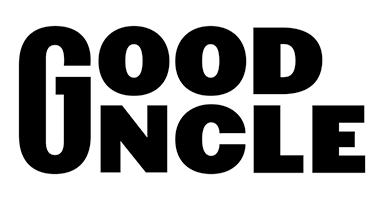 Great food in minutes, on-campus

Simple online payments for groups (Acquired by JP Morgan Chase)

Say what you want and get it
(acquired by Microsoft)

Peer-to-peer car rental

Mechanical engineering on demand
(acquired by Stratsys)

Online gift cards for restaurants
(acquired by OpenTable)

Online distribution of CPG coupons

Electronic whole genome sequencing
[incomplete list, more coming soon]
---